The German Shorthaired Pointer Club of Victoria Year Book is a comprehensive guide to the events of 2013.
This illustrated record of dogs that have gained various titles throughout 2013 also features the winners and results from the major events around Australia from all disciplines in 2013.
This is Victoria's first Year Book and it includes 137 Australian Champions/Titled dogs past and present - it is a great celebration of our Breed.
It was released at the10th GSP National in September 2014.
There are a limited number of copies available to purchase for just $45 - this A5 full colour spiral bound Year Book makes a great perfect gift, prize or memento.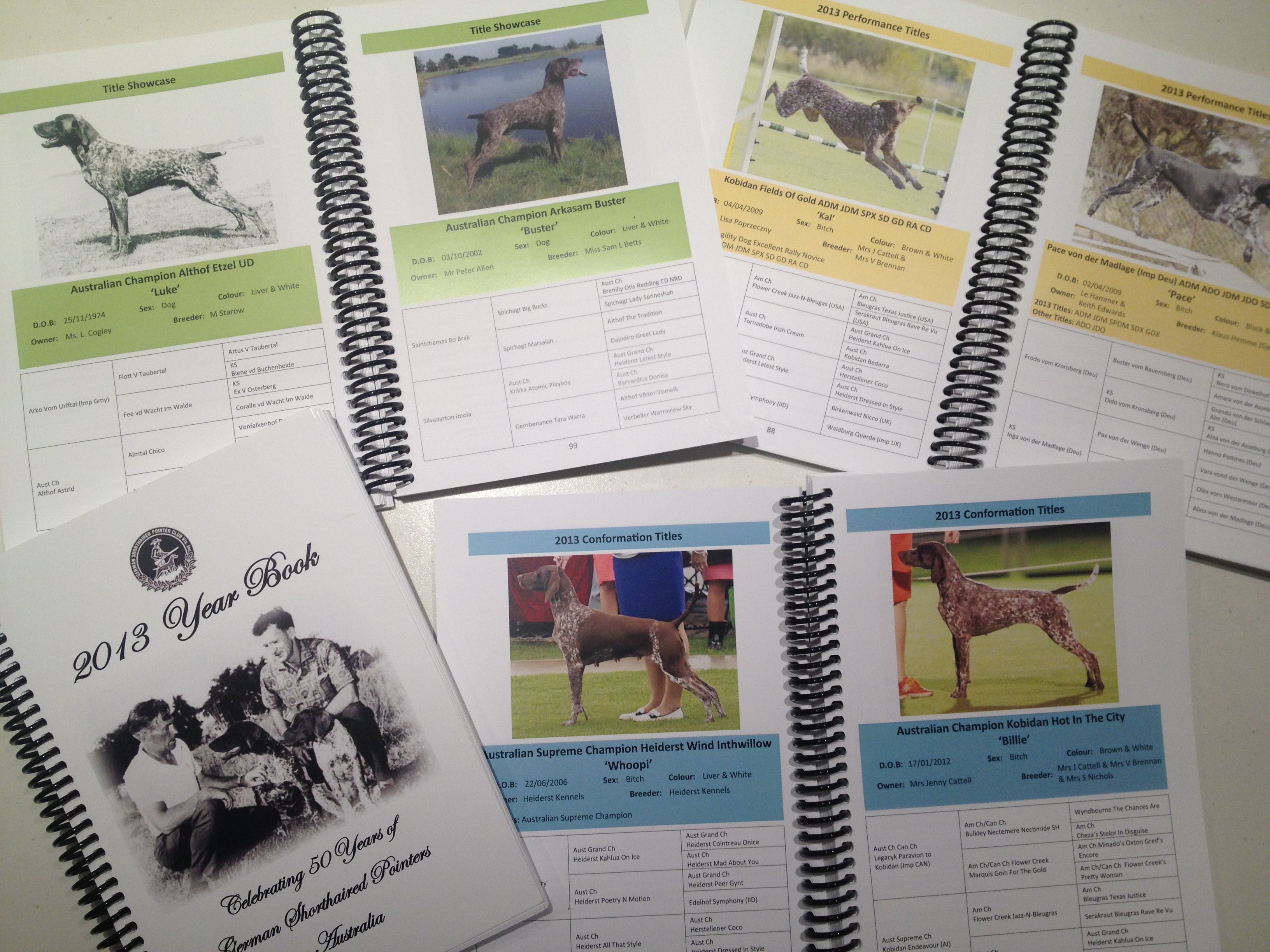 To purchase contact ....
The Editor
The German Shorthaired Pointer Club of Victoria
P.O. Box 207
Cranbourne   Victoria   3977
Email
editorgspclubvic@gmail.com