The German Shorthaired Pointer Club of Victoria Inc. held a Championship Show Judged by Jeff Martin (Canada) on Saturday the 22nd of April, 2023 at KCC Park, 655 Western Port Highway, Skye.

A fabulously show run by our terrific club - a huge thanks to our sponsors HOTONDO HOMES and an extra special mention to our Show Managers Lesley Jehu and Peter Allen and everyone that helped pre, during and post show. The show was followed by a lunch and an informative talk by our Judge Jeff Martin. 

CONGRATULATIONS to all the winners!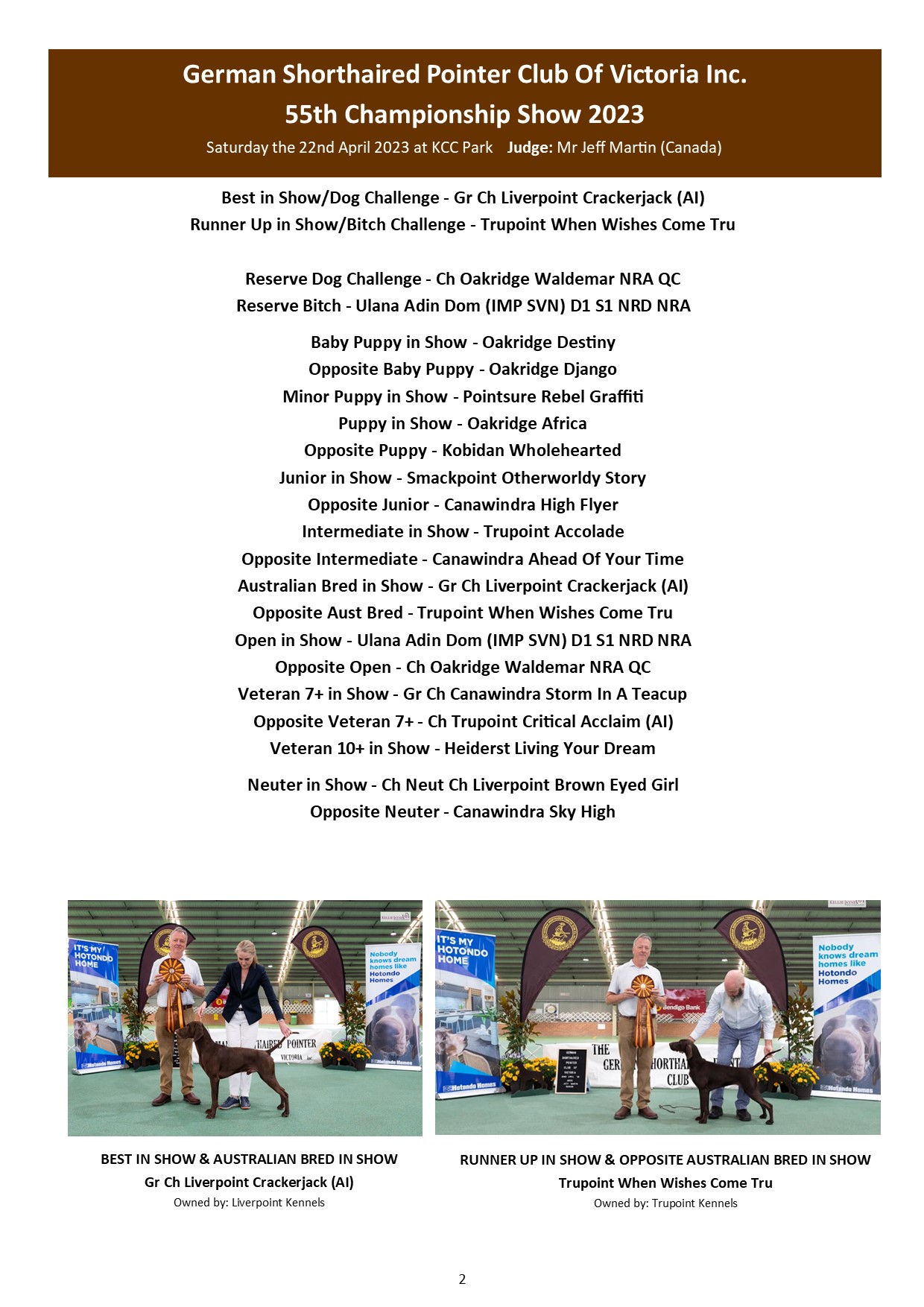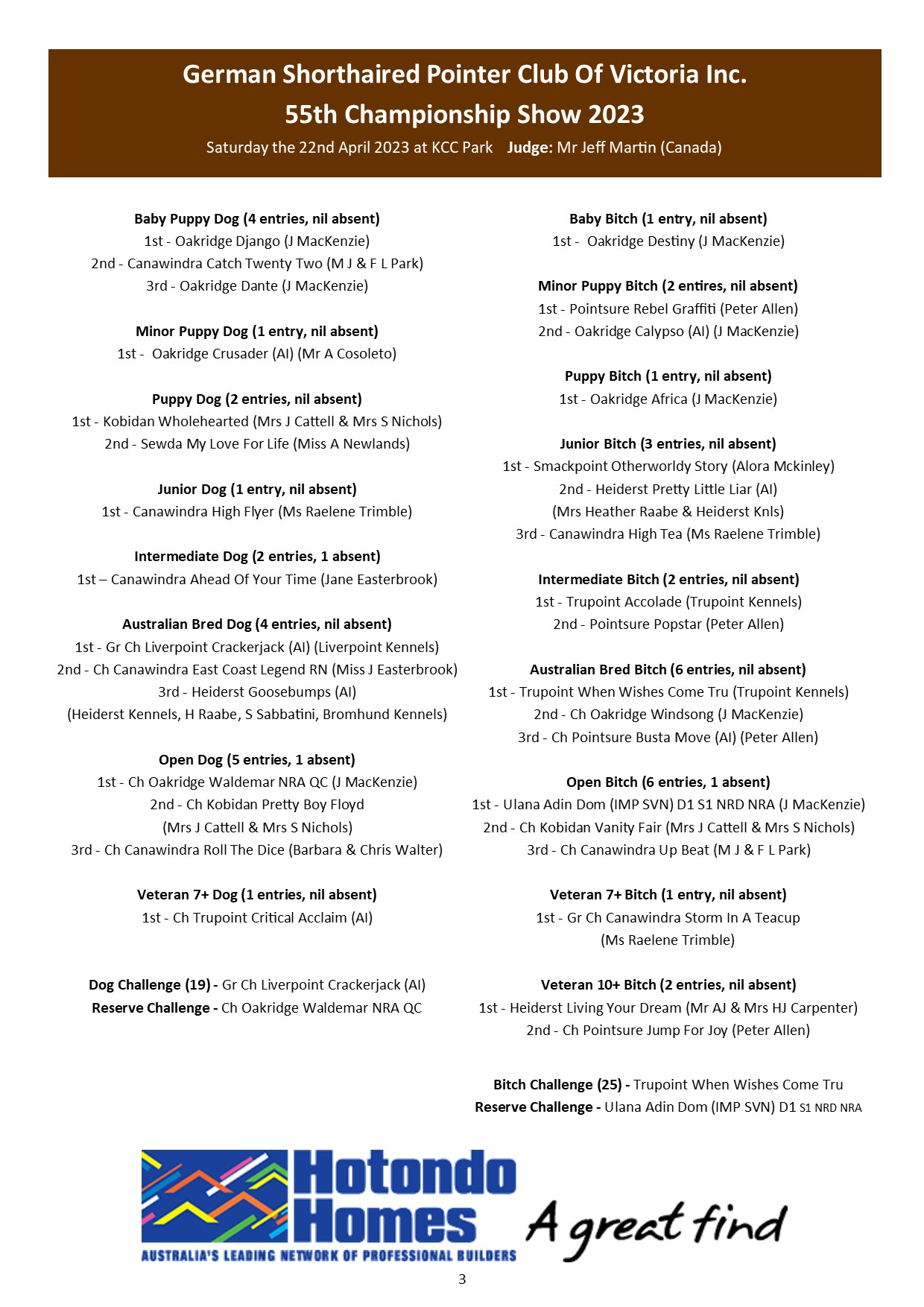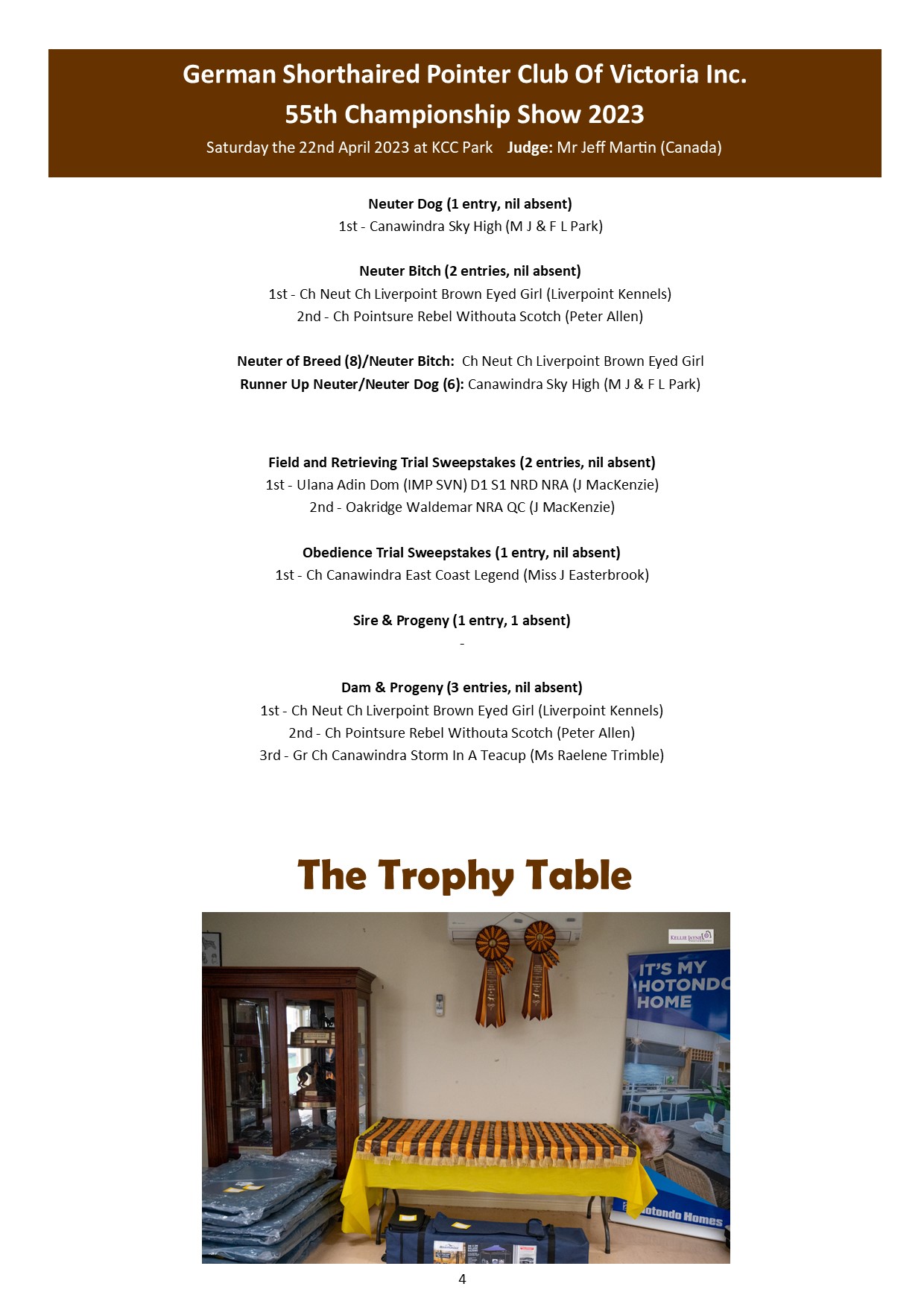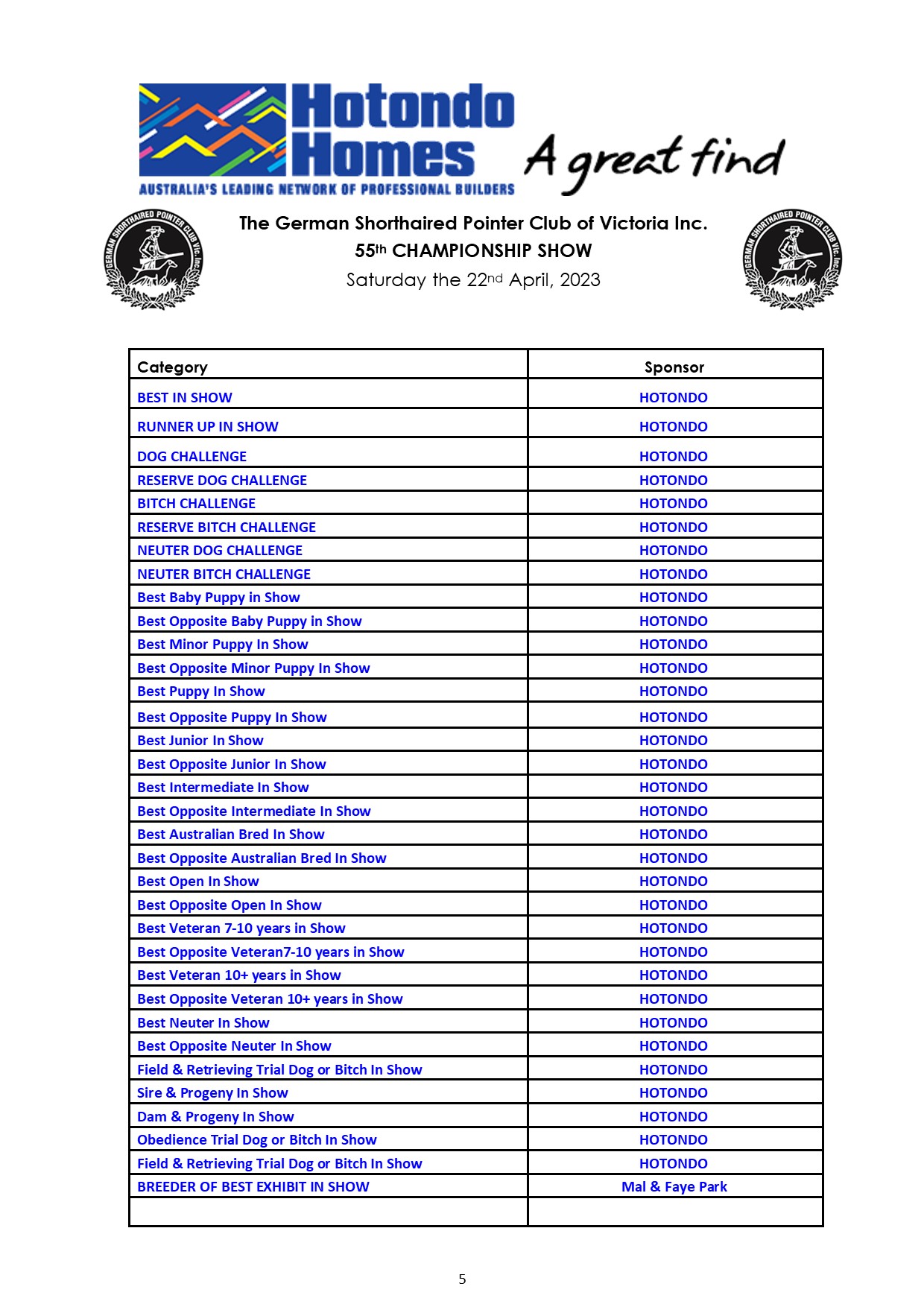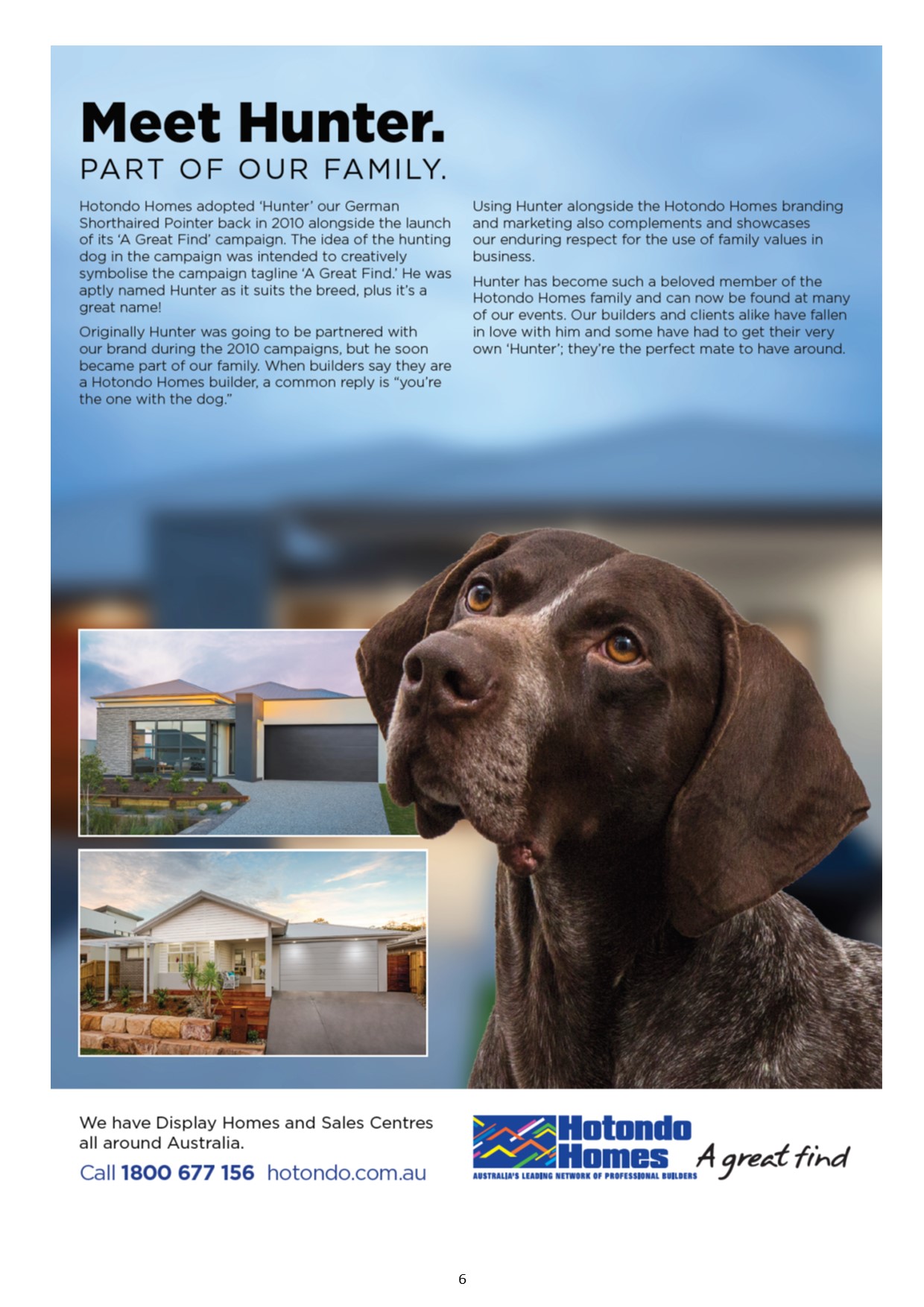 Click here to see the marked catalogue. 
The German Shorthaired Pointer Club of Victoria held a RATG judged by Roz Buckley on Sunday the 23rd of April, 2023 at Nyora.  
 What a wonderful day we had for our Retrieving Ability Test for Gundogs on Sunday 23rd April, held on private property in Nyora. A great entry of 22, 11 in both the Novice and Open classes. Breeds competing were GSP, Golden Retriever, Labrador Retriever, Weimaraner (both Short and Long Haired), English Springer Spaniel, Hungarian Vizsla, GWP and Nova Scotia Duck Tolling Retriever. Our Judge was Ms Roz Buckley and it was wonderful that she awarded 7 passes in Novice and 8 passes in Open. Novice runs were single marks on land and into water. Open was a walk up into water and a double rise on land. Really enthusiastic dogs that enjoyed the runs was a joy to watch. The Club provided a great lunch for competitors while awaiting the presentations. Huge thanks to my helpers on the day especially Sylvia Meekings who came just to help. Everyone enjoyed a wonderful day with their dogs and great company.